The region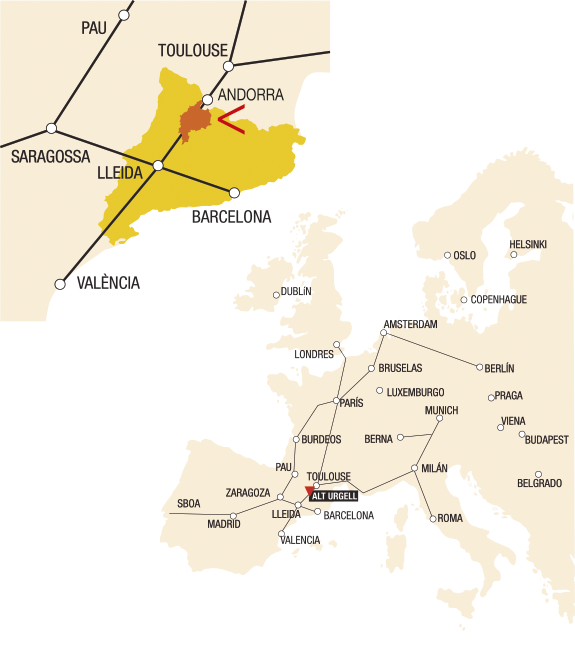 Alt Urgell is a Pyrenean region, located northwest of Catalonia, crossed by the River Segre and surrounded by the Alt Pirineu Natural Park and the Cadí-Moixeró Natural Park.
From time immemorial, walkers from all over the world have gone through our region for very different reasons, including devotees who pass by in their way to The Way of Saint James, Jews who used it as a means of escaping persecution, Cathars who made it a meeting point, armies which marched through it by foot and horseback, farmers who used it for the displacement of their cattle, Traginers (mule drivers) who travelled through the region, and, of course, the inhabitants of our towns who used it to meet their needs.
We invite you to know these paths and explore the natural and cultural heritage of our region. You will find uninhabited villages with a marked historical past, ponds and rivers to cool off, caves built on the rock and many other elements that will make you enjoy these itineraries.
Walking through our paths you can discover local cuisine, visit the artisans' workshops, chat quietly with other travelers, contemplate the numerous examples of architecture, and enjoy the magnificent panoramic views.
You can also combine hikes with other activities such as rafting or canoeing at the Rafting Park, paragliding, canyoning, climbing, mountain or road biking, golf, and Nordic skiing during the winter months.
These 30 itineraries on foot in the Alt Urgell are suitable all year long and they will definitely surprise you!